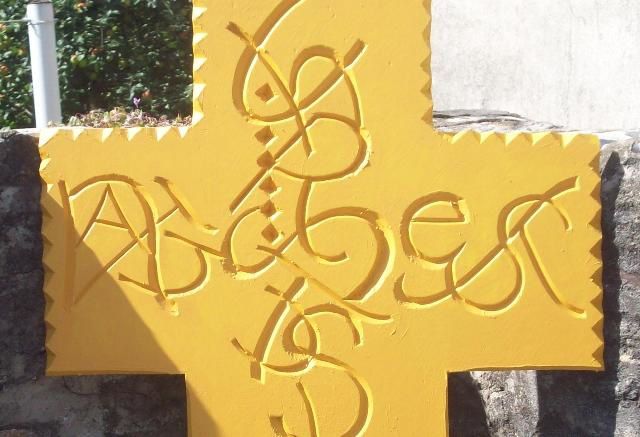 Christus natus est nobis.
Christ is born for us.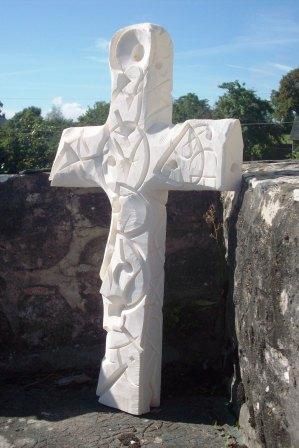 Ego vivo, vos vivetis.
Venite benedicti Patris mei.
Discedite a me maledicti.
I live and you shall live. John 14,19
Then shall the king say unto them on his right side, Come ye blessed of my Father, inherit the kingdom prepared for you from the foundation of the world...
Then shall he say also unto them on his left hand, Depart from me , ye cursed, into everlasting fire, prepared for the devil and his angels...
Mat 25,34-41
h 120 cm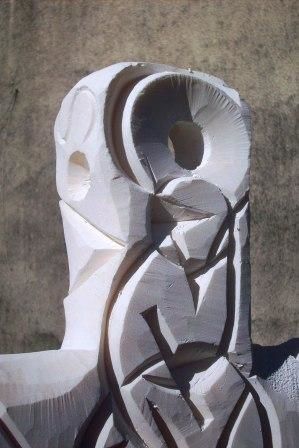 Er, here I think I'm trying to explain how to read it
without getting too lost among the letters !



Lord, have mercy.
one of the rare uses of Greek in the Latin liturgy
polystyrene block, 30x20cm