Window in the cloister of my monastery. The coloured losanges are glued inside a double glazed window.
3 windows in our new sacristy 2018: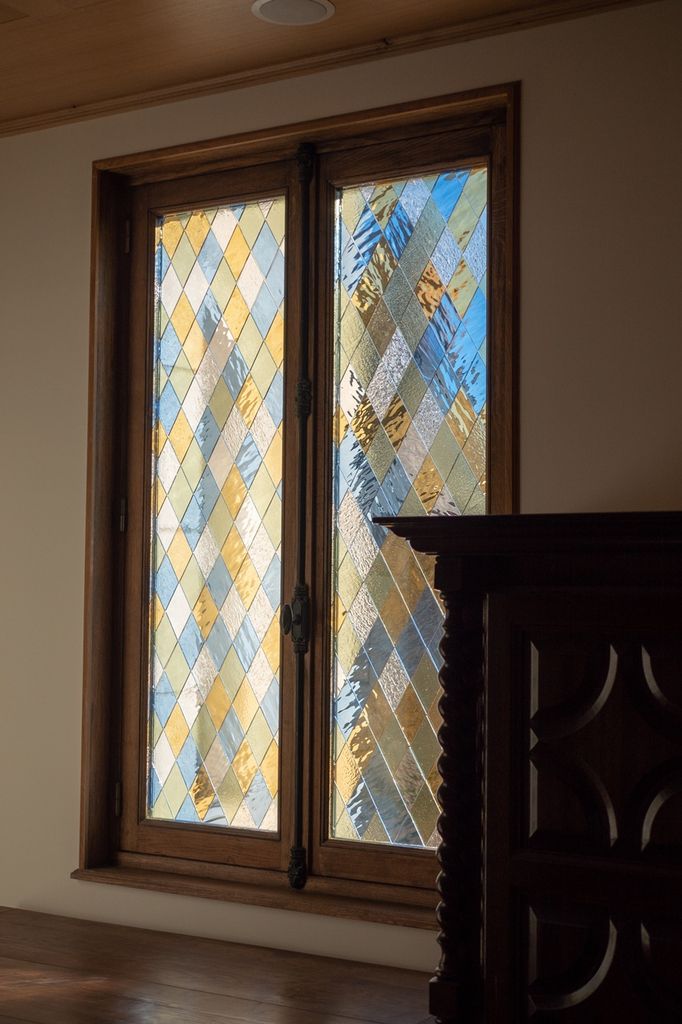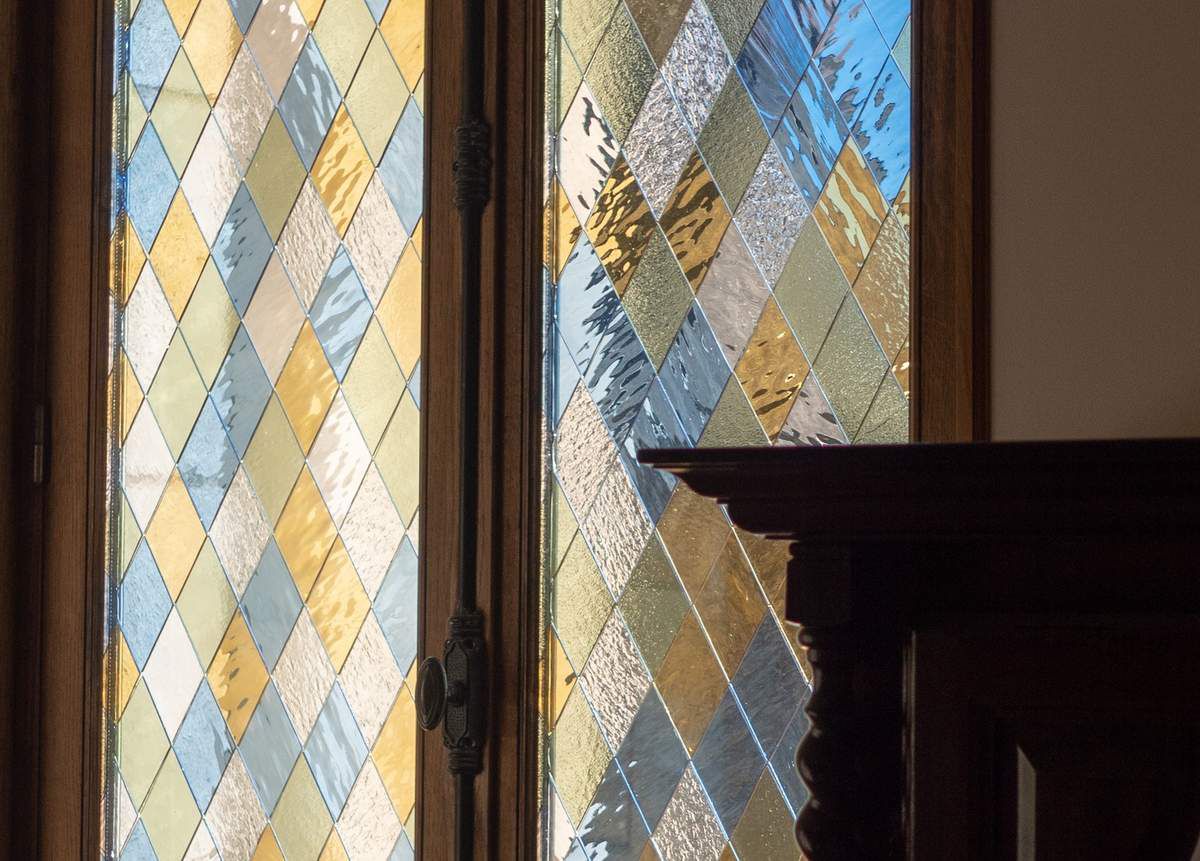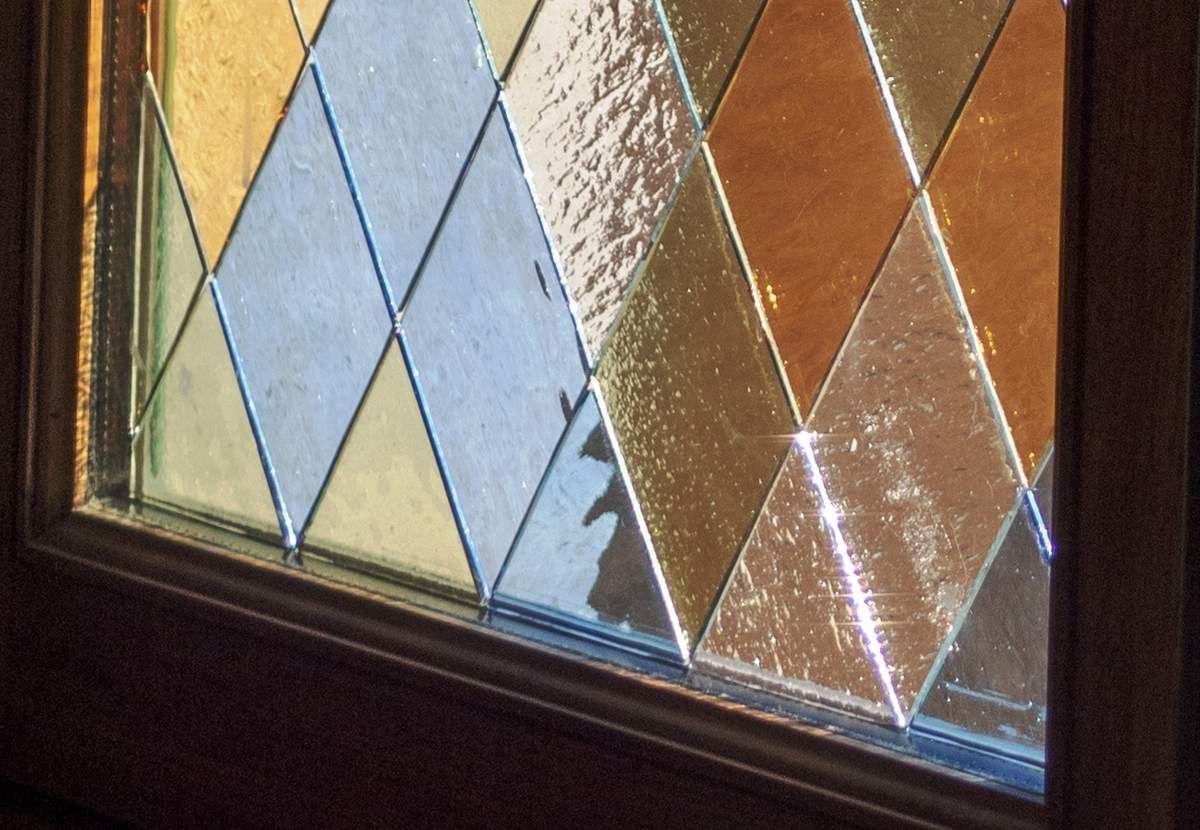 A window for a presbytery 2017:
For this project the losanges are glued on to an existing double glazed window using a transparent silicone glue called CAF3. Here are the 2 panels before being inserted into the window: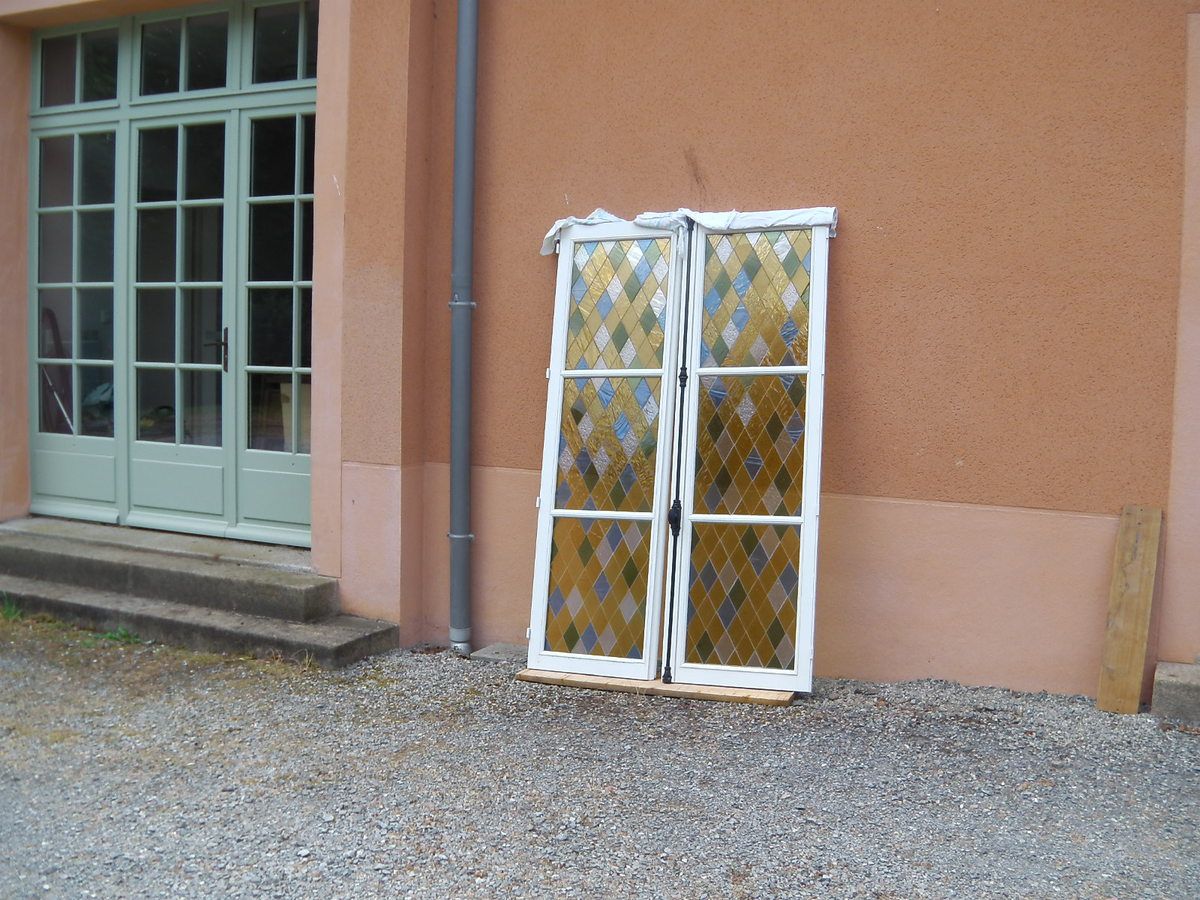 Lozenge window project made without lead or glue. The multicoloured lozenges are separated by lines of clear mosaic glass and the whole assemblage is held together in a sandwich between 2 sheets of float glass. This "sandwich technique" allows me to experiment with designs using real glass. The sandwich is easily opened up by placing it on a table and elements of the design can be changed. Once the design is finalised the elements can be glued in place on clear tempered float glass and hermetically closed into a double glazed window or kept as they are - see the following window:
Jerusalem cross for a chapel in Brittany. Sandwich technique as above but this is the finished product, ie I don't go on to glue the coloured bits on to the sheet glass. The whole assemblage of coloured glass is held in place by a I cm wide clear glass border and sandwiched between 2 clear panes of tempered glass. The design is a combination of inlay technique (similar to pietra dura) and mosaic and the micro gaps between all the component parts allow for the coefficient of thermal expansion of the glass. The border is 4mm thick glass which with the glue makes 5mm whereas the coloured glass is 3mm thick.
This technique is good for window panes not bigger than 90cm x 90cm but employed on a large scale there might be a problem of rattling. This problem of internal vibration (caused by lorries, aeroplanes, stormy weather etc outside) could be resolved by thickening the float glass.